Expired Event
Posted by Moderator
Dec 12, 2020
Haunted & Heritage places - whole night city tour
×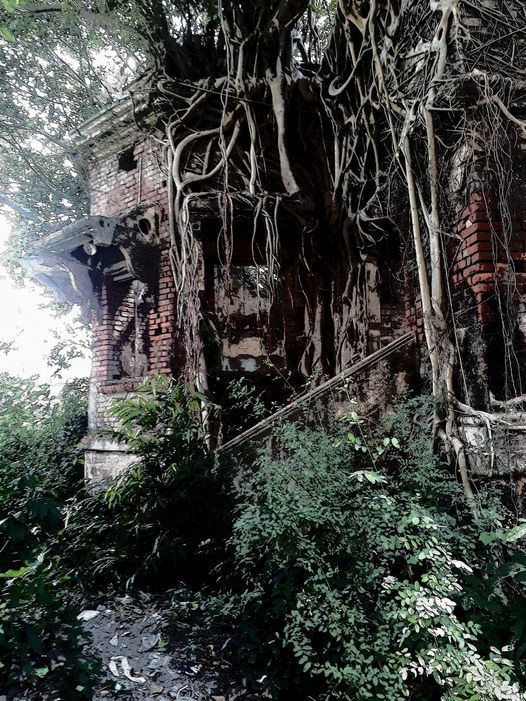 1.ABOUT THIS TOUR:
Haunted & Heritage places - A whole night city tour by AC Bus
Saturday, December 12th, 2020
10 pm to 5 am
Starting and finishing point : Oberoi Grand Arcade:
Ghosts are there! Whether one believes it or not. At one point they were also the landlords. They were both the natives as well as the Europeans. Join us on an exciting story telling session, when we take you to those 'eerie' places and narrate to you the incidents, which may be, are still happening at night! No wonder Andrew Lang had enough materials to write a book titled "Dreams and Ghosts". So also many authors of our city. The tour will also cover some places of gruesome M**der mysteries which have been cracked by the Detectives of Kolkata Police. The main thrust of this tour is to share with you the stories of old Calcutta which have great history and heritage value.
2.IMPORTANT THINGS YOU SHOULD KNOW ABOUT THIS NIGHT TOUR BY AC BUS :
1) PLEASE CARRY YOUR ORIGINAL PHOTO ID CARD & ONE PHOTOCOPY.
2) ALSO PLEASE NOTE THAT ENTRY INSIDE ANY OF THE PROPERTIES IS NOT ALLOWED. WE CAN TAKE YOU IN PROXIMITY TO THOSE PLACES.
3) WE DO NOT SHOW YOU GHOSTS. WE ARE NOT RESPONSIBLE FOR ANY SPOOKY FEELING OR FOR NOT HAVING ANY SPOOKY FEELING.
4) MANY OF THE COLONIAL HOUSES/PLACES ARE NOT THERE ANYMORE. INSTEAD NEW BUILDINGS HAVE COME UP. BUT YOU CAN GET TO HEAR THE HAUNTED STORIES OF THOSE PLACES.
5) SINCE THE TOUR IS BY AC BUS, YOU ARE REQUIRED TO GET ON AND OFF THE BUS AT FREQUENT INTERVALS. WALKING WILL BE INVOLVED WHEN THE BUS WILL BE PARKED AT ONE PLACE.
6) THE TOUR WILL BE WITHIN THE CITY. SO PLEASE DO NOT EXPECT COMPLETE BLACKOUT AND DARKNESS OF PLACES.
3.The tour will be led by Avijit Dhar Chowdhury from Kolkata Explorers (a division of Green Step Tourism)
INCLUSIONS:
1. Mineral water
2. Tea break at Hotel Hindusthan International
3. Refreshments at intervals throughout the night
4. Transportation by AC Bus
CAR PARKING AVAILABLE NEAR OBEROI HOTEL AT YOUR OWN RESPONSIBILITY
CHARGES:Rs 1950/- per person
4.PAYMENT:
1. On booking please pay 50% amount
2. The balance to be paid 30 days before departure
3. All payments can be made by Bank transfer to -
Account name: GREEN STEP EVENT MANAGEMENT
Bank name: UNITED BANK OF INDIA
Koley Market Branch, Kolkata 700012
Current Account No. : 0075050027681
IFSC : UTBI0KLM149 (the fifth character is Zero and not the letter 'O') OR
Paytm to 9874062962 (Avijit Dhar Chowdhury)
For any further details please call or Whatsapp us at 9874062962
Brought to you by GREEN STEP EVENT MANAGEMENT
#midnightcitytour #greensteptourism #kolkataexplorers #hauntedtours
FOR MORE DETAILS PLEASE LIKE OR VISIT FACE BOOOK PAGE:
https://www.facebook.com/Kolkatawalks/