Expired Event
Posted by Moderator
×
Join us for a festive Diwali 6 course dinner & high tea on Nov 7th in Bangalore
About this Event:
Chai (or Tea) is the ubiquitous Indian drink and accompanied with food, it's symbolic of love & warmth, celebration & happiness. No celebration or festivity is complete without a cup of tea.
Join us for a festive Diwali 6 course dinner & high tea to celebrate this extra special festive season.
Choice of joining a community table ( maximum 10 guests with social distancing) or have your own.
Where: Ssaffron , Shangri-La Hotel . Vasant Nagar.
When : Nov 7th , 7:00 PM - 10PM.
Sign up before Nov 4th (or until sold out)
suggested dress code : Indian, regal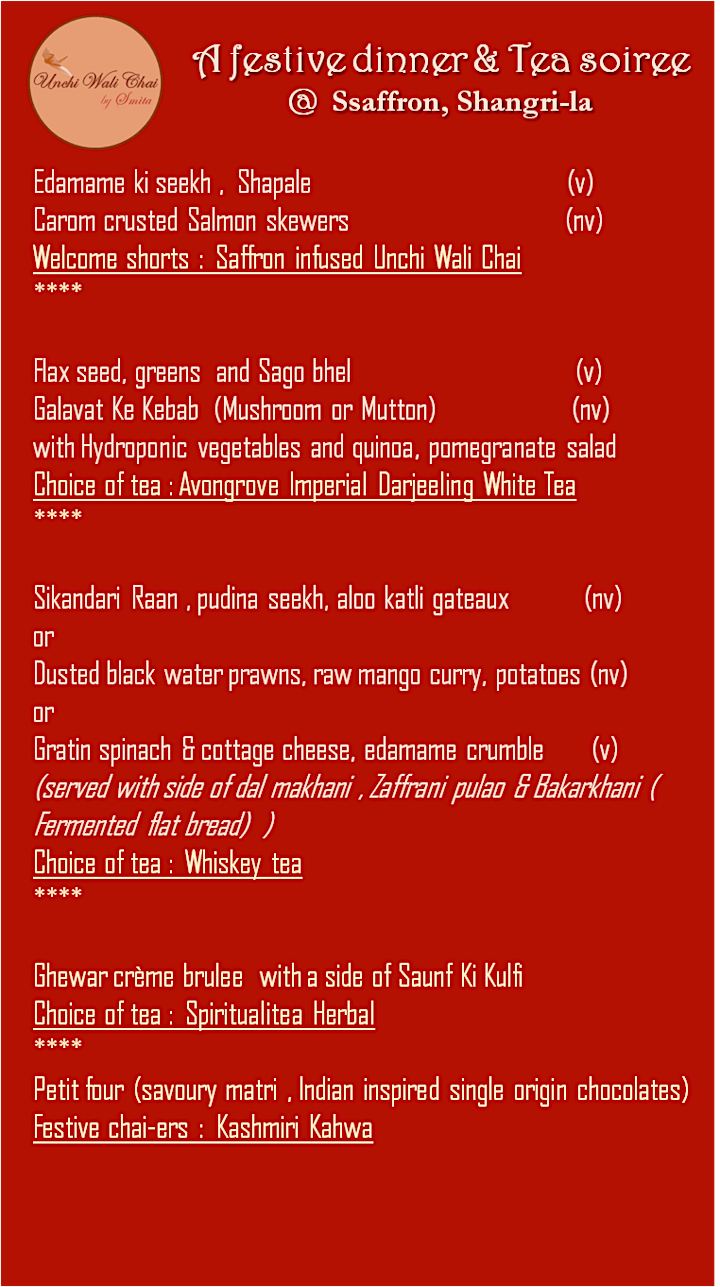 FOR MORE DETAILS PLEASE CLICK THE F.B LINK BELOW :
https://www.facebook.com/ShefSociety/