Expired Event
Posted by Moderator
×
1.ABOUT AISEF:
The All India Spices Exporters Forum (AISEF) has been actively involved in promoting the interests of the spice industry, and representing industry problems at the right forums.
MISSION AND OBJECTIVES
To strive to consistently increase per unit realization in spices exports by initiating product & packaging development and up gradation.

To undertake and participate in activities to influence policies of state and central bodies.

To shall intervene and catalyze development of better technologies and farm practices in the supply chain by striving for standards of cleanliness, promoting safe use of post-harvest handling.

To shall act as a repository of all market, technical and policy information and disseminate it to all its members, expanding the collective knowledge of our industry and disseminating scientific information to all concerned.
The All India Spices Exporters Forum (AISEF), established in the year 1987, works towards protecting the interests of the spice exporters in the country, creating a sustainable, pro-development business environment for the spice industry and its stakeholders. AISEF is managed by an elected Managing Committee chosen from among its members.Membership to AISEF is open to exporters of spices and herbs (at different stages of value addition). The Forum also welcomes those involved in spice related activities – spice testing laboratories, equipment manufacturers, fumigation and sterilization service providers, shipping agents, to join us as associate members.Join us, be a part of the change we envisage for the industry.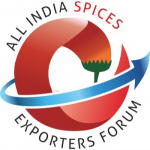 Timings
9:00 AM - 5:00 PM (Business)
9:00 AM - 1:00 PM (General)
Category & Type
Conference
Food & Beverages
Editions
28 Feb - 03 Mar 2021
FOR MORE DETAILS PLEASE VISIT THE LINK BELOW: